From day one of being live in Vantaca, you will have access to Vantaca Support, where superusers are able to submit tickets to our team for any questions or concerns you or your team members may have. Submitting a ticket is the best way to quickly receive support on any troubleshooting questions or issues that may arise once you and your team are getting back to business in Vantaca.
It is important that only superusers submit requests so that we quickly resolve your issue without duplicating efforts. Often times superusers know the answers to any basic questions that users may have; so make sure to filter any questions that you may have through the superuser team.
Be sure to include as much detail as possible when submitting support ticket request. This will help our support team understand the issue better and prevent delays in troubleshooting and answering questions.
Here are a few tips to decrease turnaround time for your support tickets:
Only label Urgent if your ticket has to do with money movement

If you figure out the answer on your own to your submitted ticket, be sure to leave a comment that you no longer need assistance

Screenshots or video of your issue are helpful. In order to resolve the issue Support must be able to duplicate the problem to be able to troubleshoot

Let us know if this issue is happening only to you or to several others in the company
The best way to submit a support ticket is through vantaca.net by going to Help>Vantaca Support. A Help menu will pop up at the bottom right corner of your web page as seen below: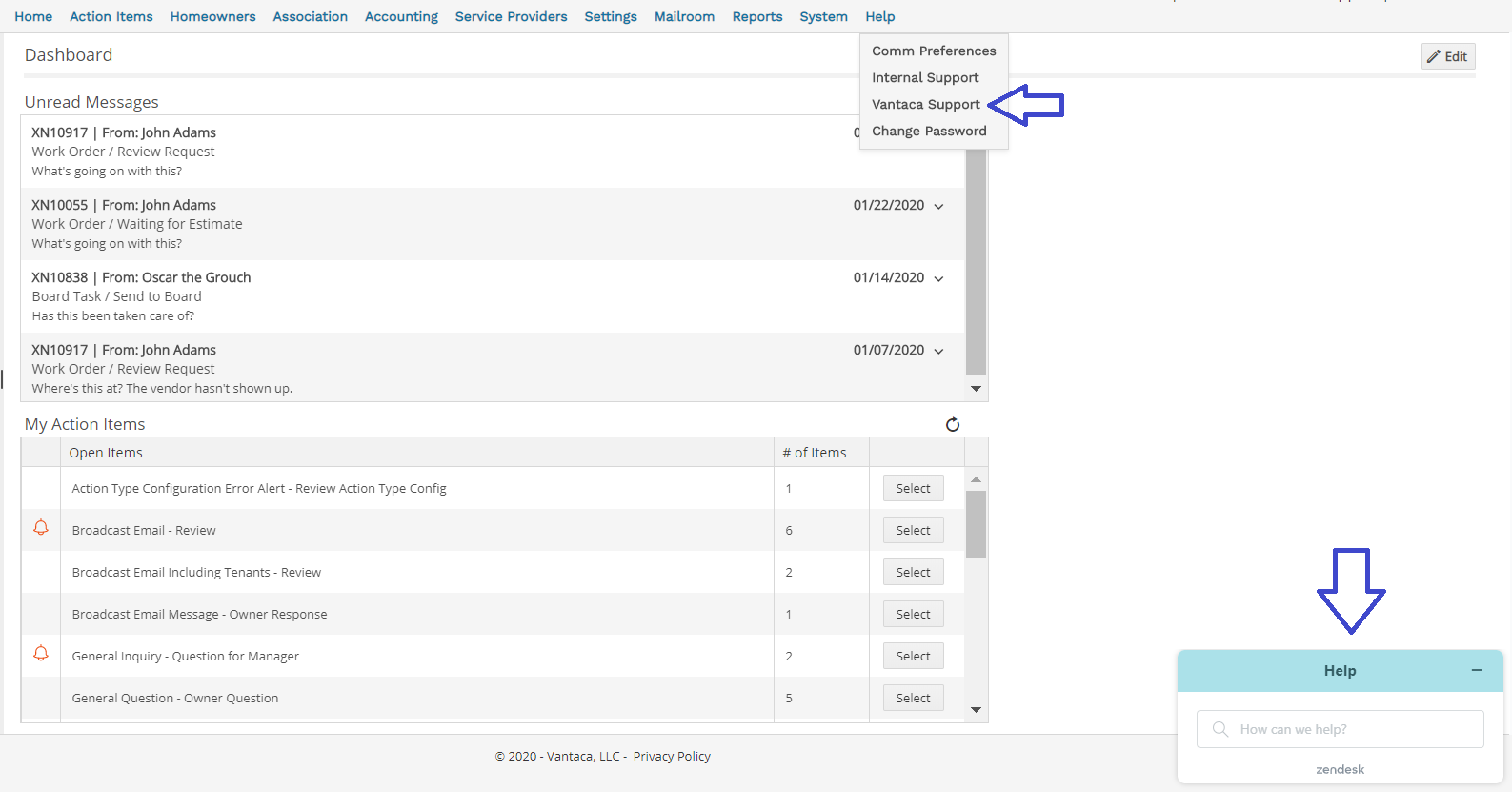 Type in the search box of the Help menu what assistance is needed and some related articles will populate. For example, if help with invoices is needed, as seen below you can type invoices into the Help box and related articles will populate. If none of the articles are able to answer your questions then click Contact Us to submit a ticket.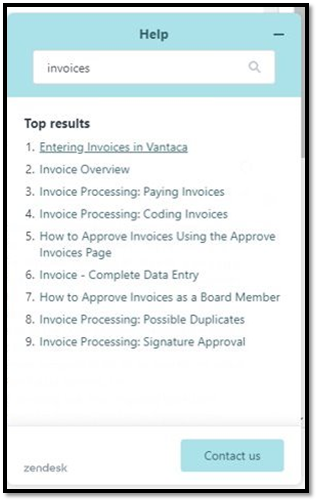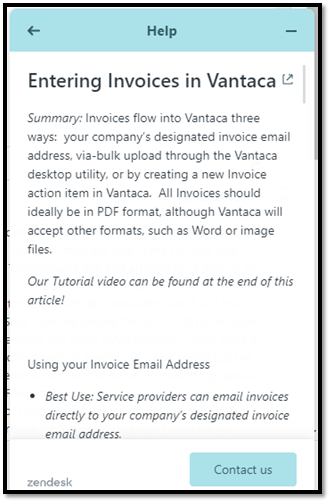 Be sure to fill out all applicable fields to include the Association Code, Owner Account Number, Action Item Number (XN), date, and a applicable screenshot or video in the attachments field. Though the fields are optional, the more information that it initially given on a support request, the quicker a resolution can be given.