Around 45 Days after your go live date you will transition to the Support team for any questions or concerns you may have that you cannot find the answers to in Zendesk. At that time our Software Support manager will contact you for a meeting for more information on how to use support's help and resources efficiently.
So, what exactly is a Ticket? A ticket is the best way for a Superuser to submit any troubleshooting questions or issues that they may have inside of Vantaca after their go live date.
It is important that only Superusers submit requests so that we quickly resolve your issue without duplicating efforts. Often times superusers know the answers to any basic questions that users may have; so make sure to filter any questions that you may have through them. If your superuser does not know the answer to your question or issue ask them to submit a support ticket and update you when it is resolved.
There are several details that should be included in every support ticket request. For instance every support ticket should have details about the situation such as an Association Code, owner account number, Action item number (XN), Date, and Applicable screenshot or video.
Here are a few tips to decrease turnaround time for your Support tickets:
Only label urgent if your ticket has to do with money movement

If you figure out the answer on your own to the ticket you submitted make sure to leave a comment that you no longer need assistance that way we are able to spend our time on tickets that are

If you have an issue be sure to send in a screenshot or video of your issue. In order to resolve the issue Support must be able to duplicate the problem so that they can troubleshoot and if needed they can sent it to our development team

Let us know if this issue is happening only to you or to several others in the company
One can send in support tickets and ask general questions several ways. The first option is to either go through Vantaca, go to the help drop-down menu and select Vantaca Support, a Help menu will pop up at the bottom right corner of your web page as seen below: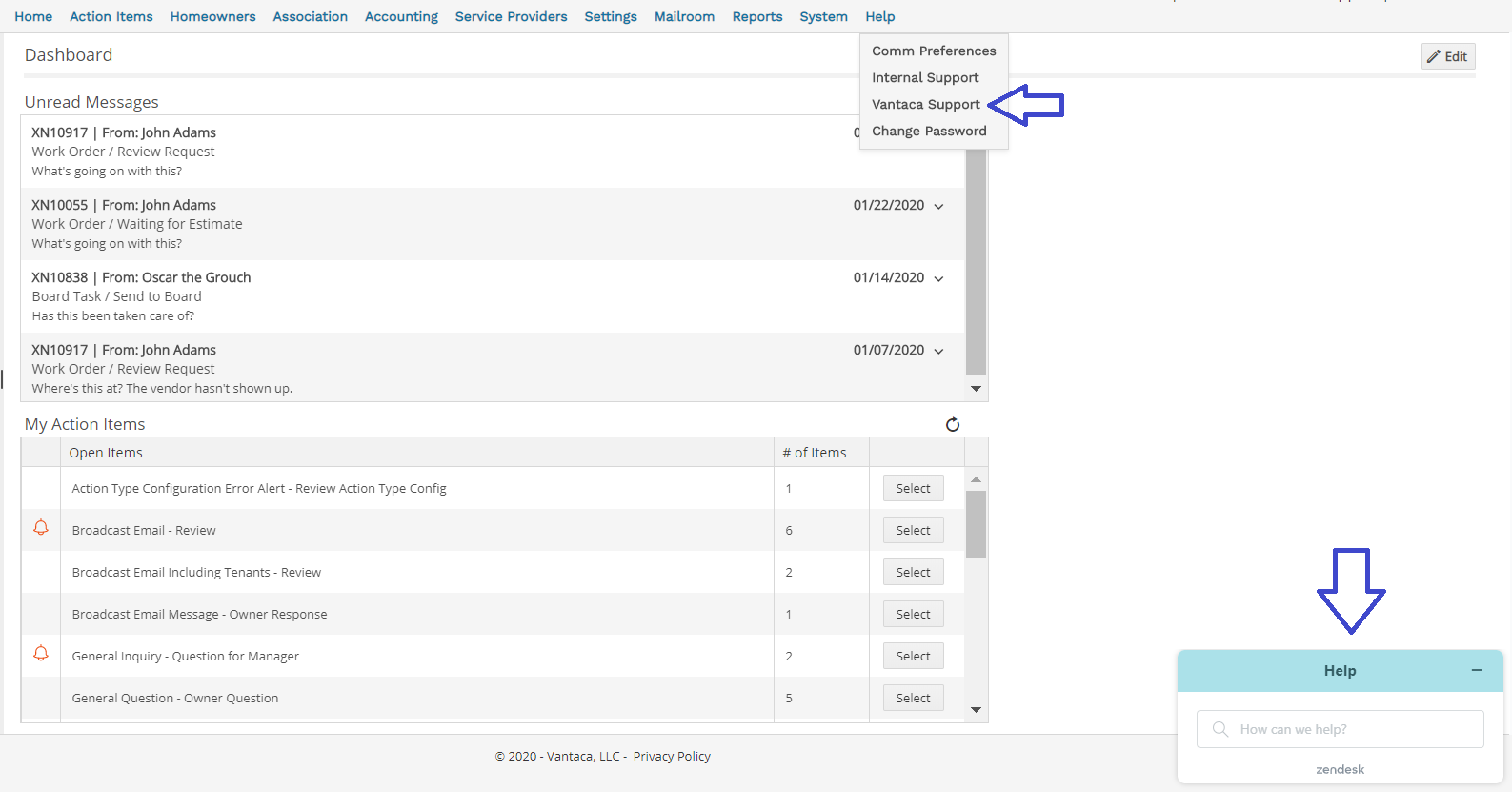 In the help menu at the bottom right corner of your web page plug in what you need help with; for example perhaps you need help with Invoices. As seen below you can type invoices into the Help box, where you may review any available articles. If none of the articles are able to answer your questions then click Contact Us to submit a ticket.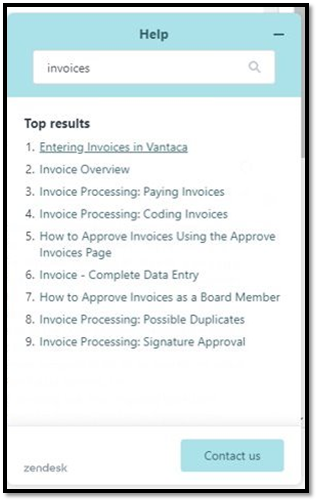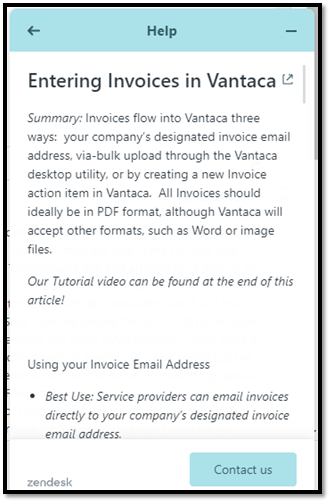 When Submitting a request, make sure to include the Association Code, Owner Account Number, Action Item Number (XN), Date, Applicable screenshot or video in the attachments field.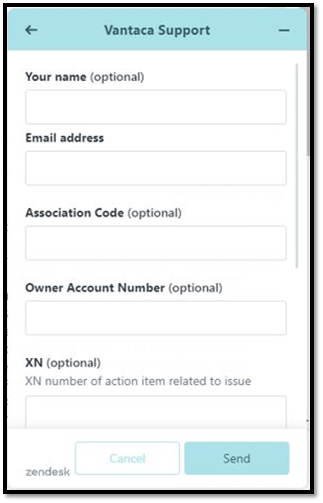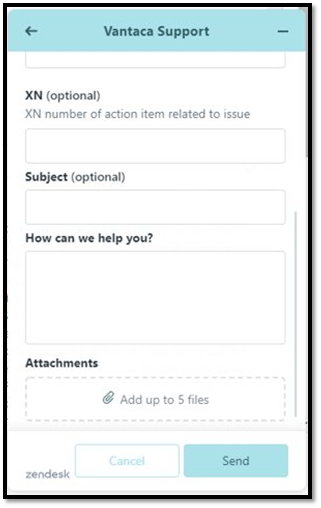 You can also submit an question at Vantaca.Zendesk.com