Summary: The System Activity Notes page displays all system and user generated activity in an easy to navigate grid. In this article, you'll learn how to search and filter the grid to locate the information you need.
Important: Automatically created Activity Notes cannot be edited!
System Activity Notes can be accessed via Settings > Activity Notes.

The grid will display a chronological history of your Vantaca's system activity. The grid will be defaulted by Note Time, with the most recent activity note first.
Changes to the following system areas will be tracked here:
Settings > Amenity Category
Settings > Letter Templates
Service Providers
Settings > Company Info
Settings > Users
System Settings > General
System Settings > Conversion
System Settings > Security
System Settings > AP
System Settings > Check
Settings > Portal Pages
Reports
System Settings > Web Portal
Settings > Responsibilities
Ledgers
Adding an Activity Note
You can add a note by selecting the + New Note button.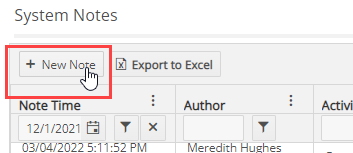 Enter information in the Subject and Note fields as needed. Attachments can be uploaded and attached via the Select files... button.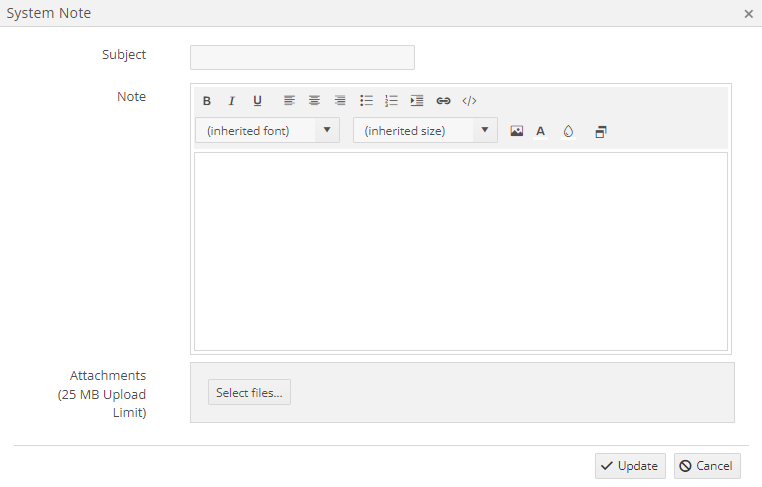 You can edit or delete your newly created Activity Note by selecting the Edit or Delete button.


Filtering the Grid
The Activity Notes page is searchable by inputting criteria such as Note Time, Author, Activity, or a keyword in the Comment/Note section.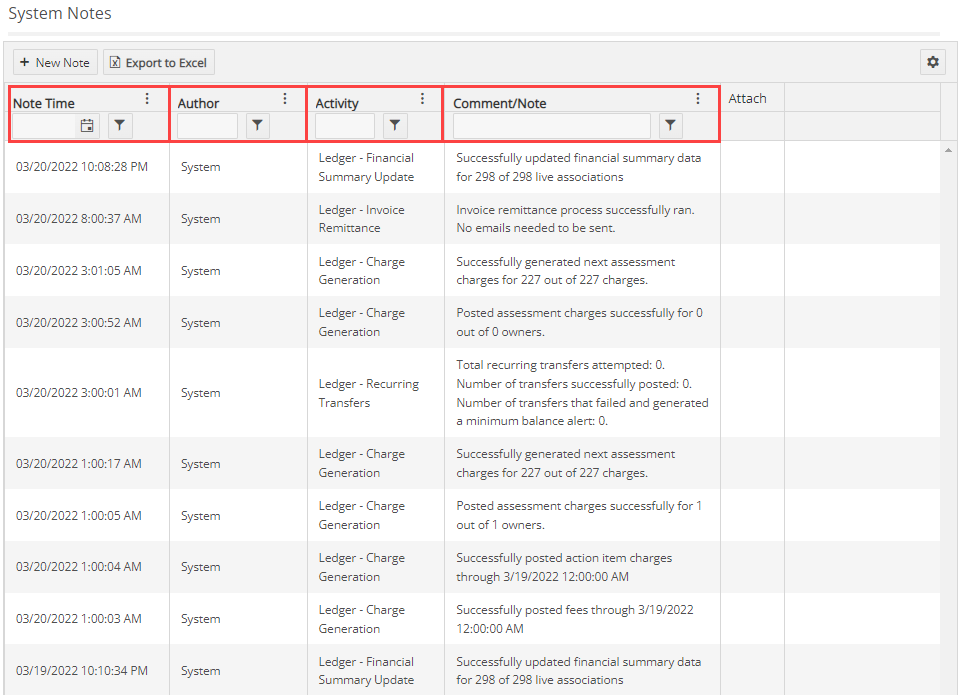 The filter button allows you to filter for the specific content you are looking for such as Activity Notes within a certain date range, after a specific date, by a certain author and even excluding a specific author from the results.