Select the Filters Icon to choose which performance tools you want to display, or hide, on the Business IQ Dashboard.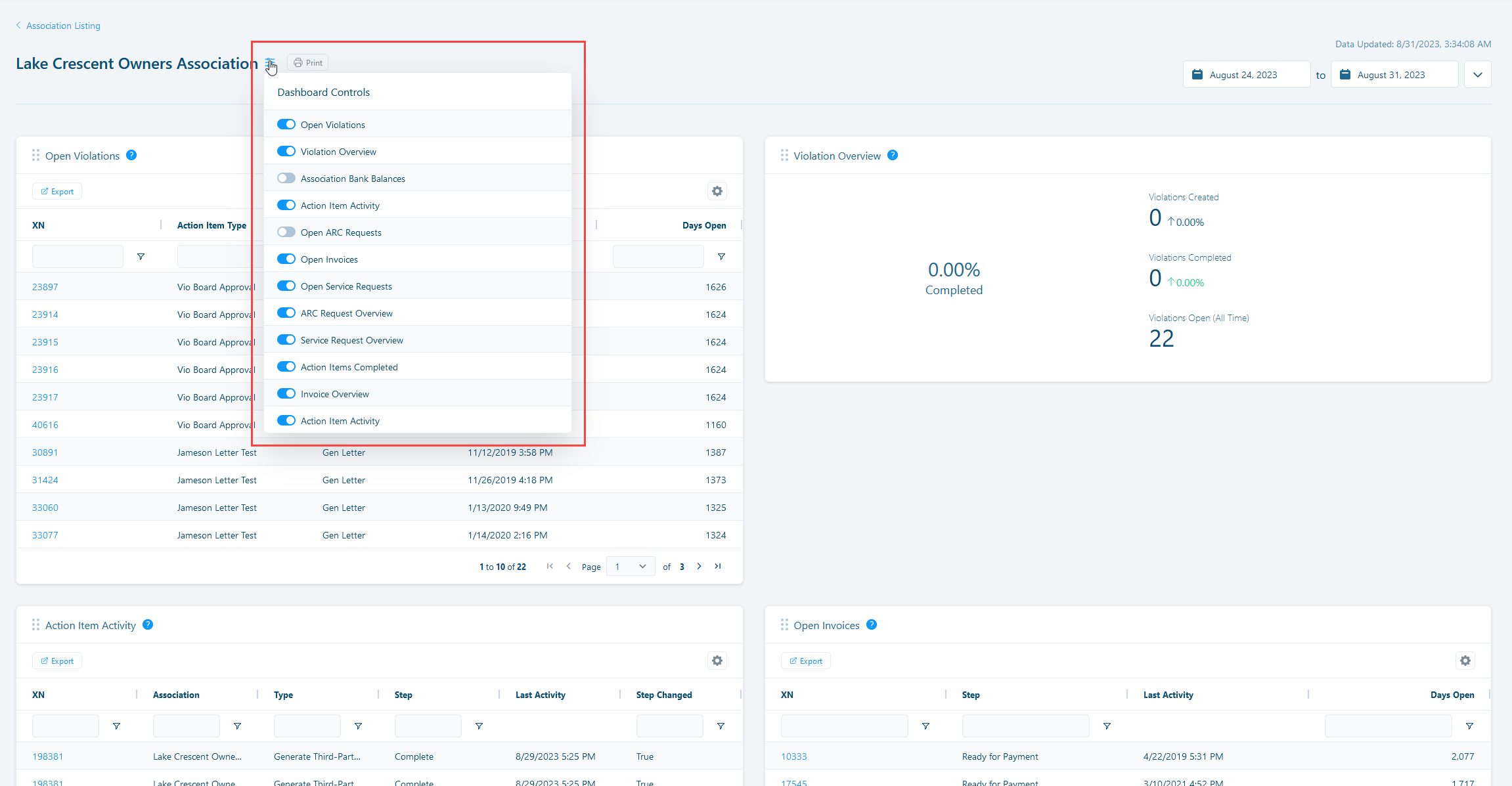 Each performance tool on the Business Dashboard can be rearranged as needed by clicking and dragging the Double Vertical Ellipsis icon () of the performance tool you want to move it to its desired location.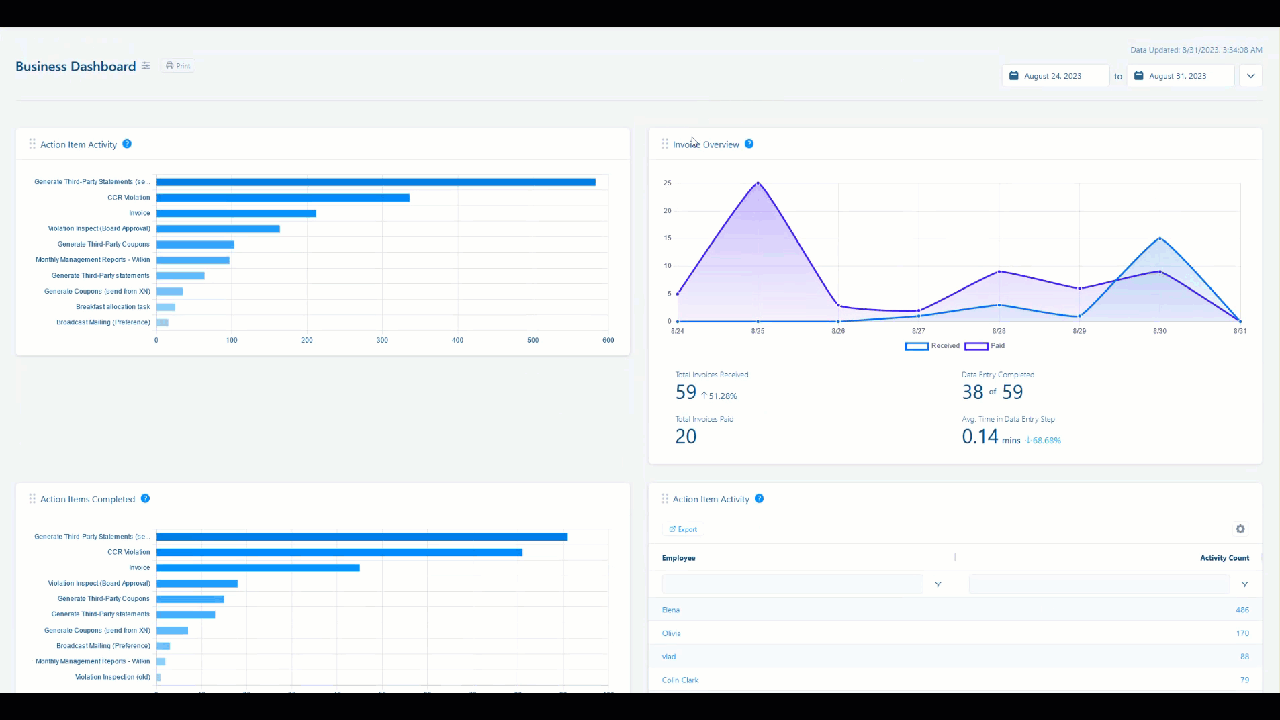 The Navigation Menu can be collapsed or expanded as needed to provide more screen space.

Select the desired Column Header to Sort ascending or descending.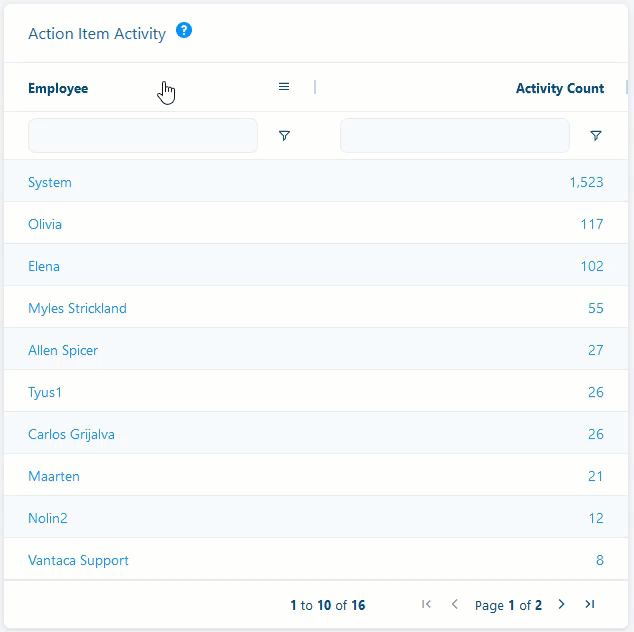 Columns can be reconfigured by dragging and dropping each column to the desired location.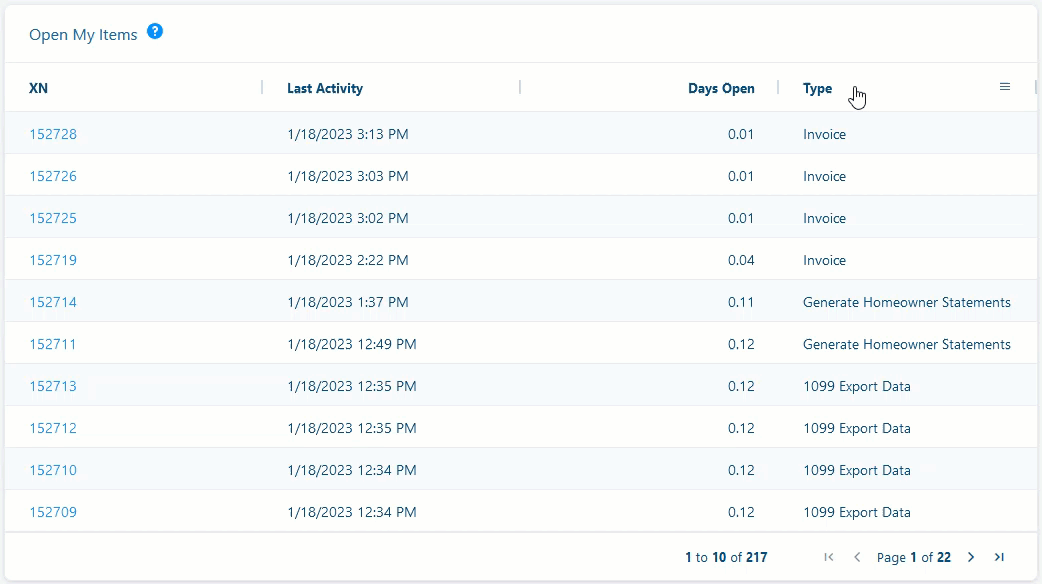 Each column can be resized as needed by selecting the vertical bar icon, found at the end of each column.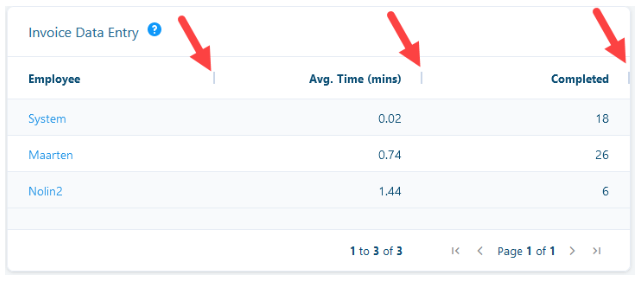 Each column has its own Hamburger Icon which will appear if you hover over the column.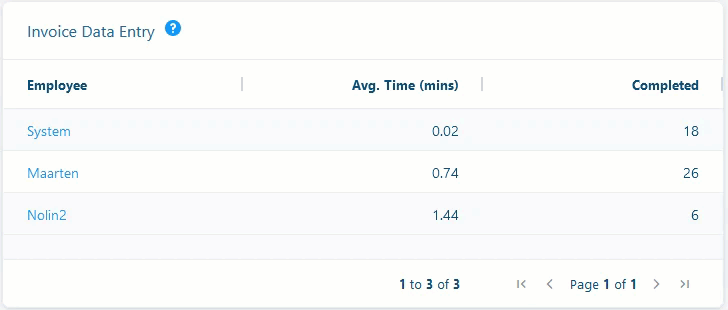 There are three (3) menus available, once you click on the Hamburger Icon:

Hamburger Menu


Pin Column
Note: This function combined with the ability to drag and drop columns allows you to create customized grids based on your individual needs.

Pin Left: Pins column as the leftmost column.

Pin Right: Pins column as the rightmost column.

No Pin

Autosize This Column

Autosize All Columns

Reset Columns



Filters tab:

For alphanumeric values, like Employee Names and Association Names, you can toggle specific rows to filter them from the utility.


For numeric values, like Activity Counts or Average Times, you can select from a variety of dropdown options to refine results as needed. Example: You could set a range between "0" and "5" for the Completed column in the Individual Invoice Data Entry utility to see all the employees who completed 1-4 Invoice Action Items (this range would find values that are greater than 0, but less than 5).



Columns tab:

Each column in the utility can be toggled to hide or show the column and the accompanying information.



Right-click on any value within a utility to view the following Copy and Export options:

Copy: Copies selected value to the clipboard.
Copy with Headers: Copies selected value and headers to clipboard.
Copy with Group Headers: Copies selected value with headers and header groups to clipboard.
Export

CSV Export: Exports to CSV
Excel Export: Export to Excel (.xlsx)





Hovering the mouse cursor over any of the graphical information will cause the legend key for your selection to appear.



If on a mobile browser, tap the area of the graph and the legend key for the selection will appear.

The Date Range defaults to the Last 7 Days where available, but the following options are also available:

Last 7 Days
Last 30 Days
Last 60 Days
Last 90 Days
Last 12 Months
Last 24 Months
Custom Dates: Use the date range selector to select a custom date range.

Note: Custom Date Range cannot exceed 24 months.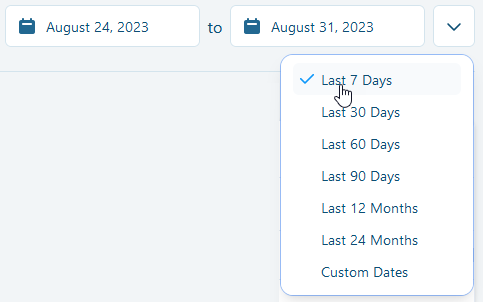 Each performance tool contains a Question Mark Icon, that can be clicked to open a tool tip with a brief description of the info displayed in that tool.



Each Dashboard can be printed using the Print button in the dashboard header. A single print file will be created for the user to preview before opting to Print.