Objective: Moving a payment (whole or partial) from one owners account to another.
You can move a portion or whole payment from an owners account by selecting the owners account where the check in question was applied and then navigate to Homeowners > Ledger and choose the "Payment Adjustment" option. On the pop-up window that appears for the payment adjustment, you will want to change the Type of Adjustment to Move to Another Owner via the drop down selection.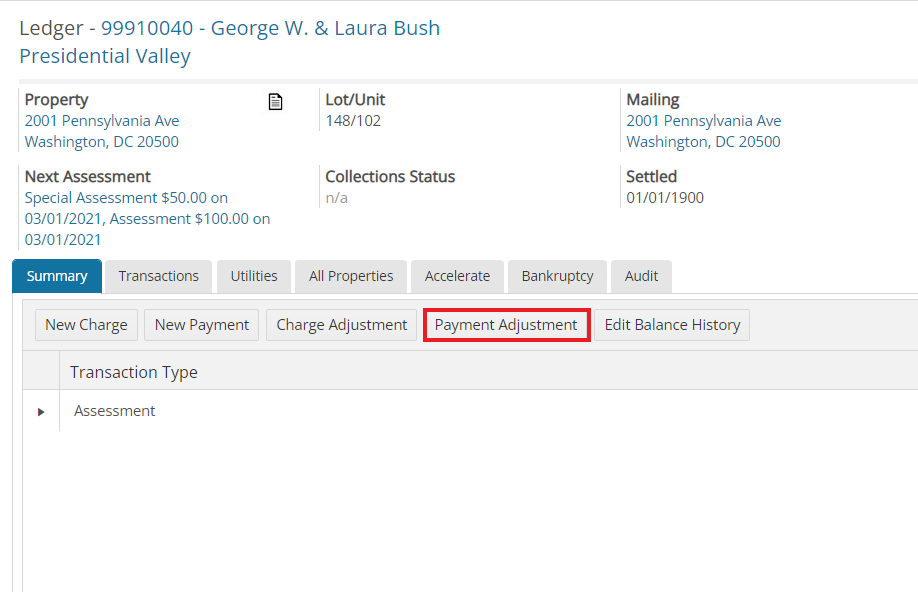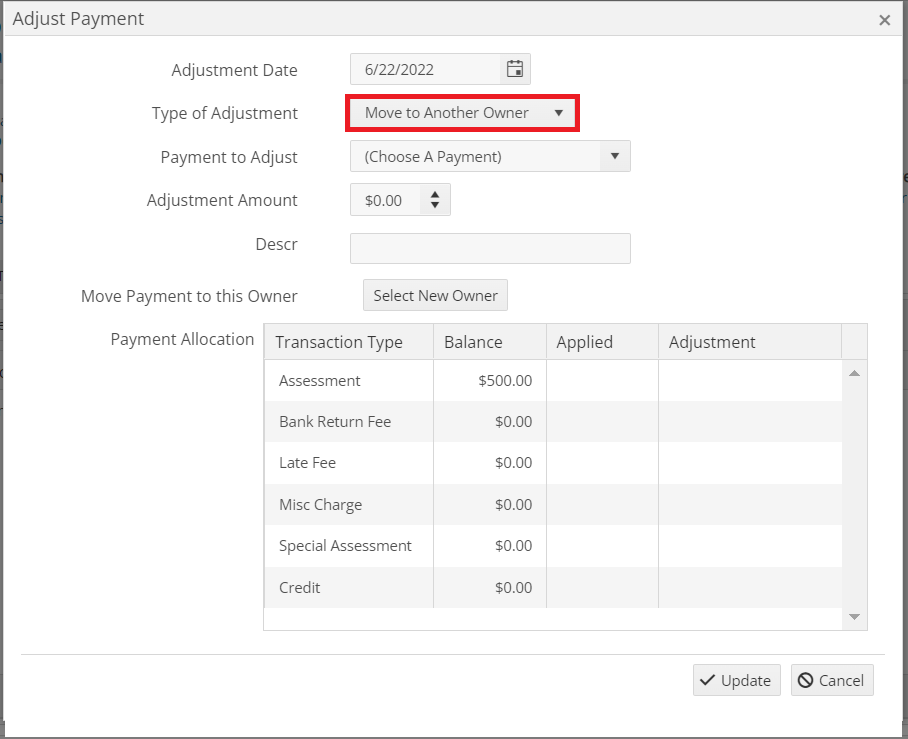 Then, choose the payment to adjust from the next drop-down field and once the payment is selected, the "Adjustment Amount" field is the amount you want to move to the other owner. You can just click in the field to populate the entire amount and move the entire check, or you can change the amount to only move a portion of a check (splitting a check over multiple accounts for example) Your description field can be something like "moving payment from account xx to account xx".
For the "Move Payment to this Owner" field you will need to click the Select New Owner button, which will bring up another window to search for and select the account to move the payment to.
You will then need to check the Payment Allocation table at the bottom to be sure the money is being pulled from the correct charges. For example, if you have a $530 check, and $265 was applied to Credit and $265 applied to the assessment, it will originally try to move the full amount from each since the check was originally $530. If you want to only move a portion of this payment, you will want to make sure the Adjustment column in that table only shows $265 from Credit, and change the other to $0.00 for the assessment so that only the $265 is adjusted from credit. When you click update it will move the $265 to the other account and the move is complete.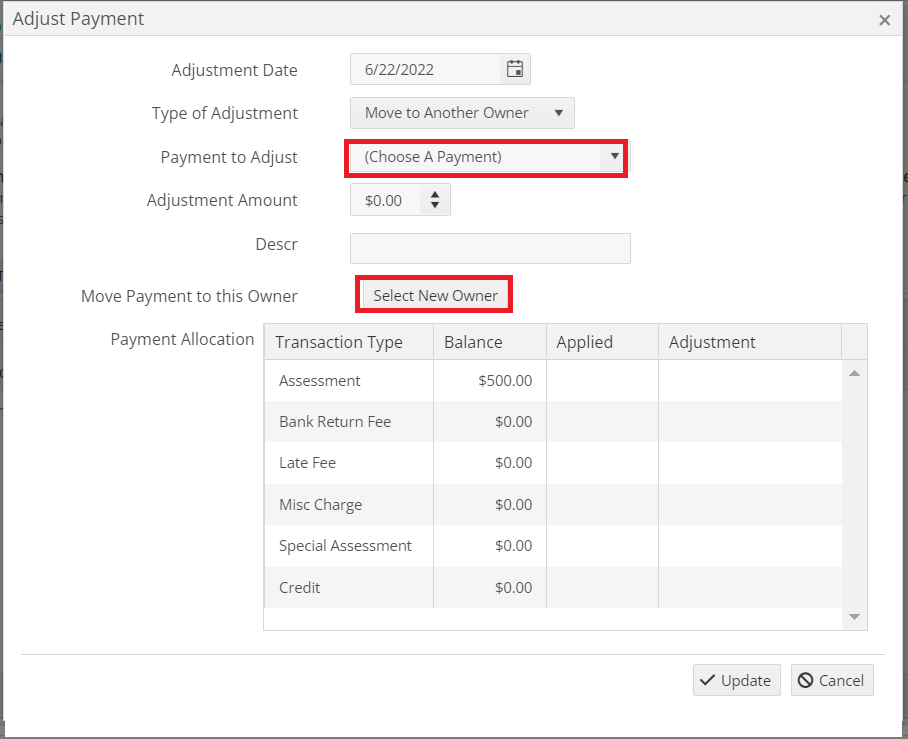 Note: If this move payment is between different associations, the system will initiate a transfer between those associations automatically which will be recorded on the bank register for each and then the corresponding bank item should process within 2-3 business days and be able to be reconciled.