Vantaca Reports are a powerful tool for your management company. In addition to many financial documents, you can also find Management reports, Action Item reports, Homeowner Statements, and many more. For a complete list of Vantaca Reports, visit Types of Reports
To access a report, click on the Reports menu item on the top navigation bar. This will open the Reports menu. From here, click the dropdown arrow next to the report category of your choice to view all available reports for that category.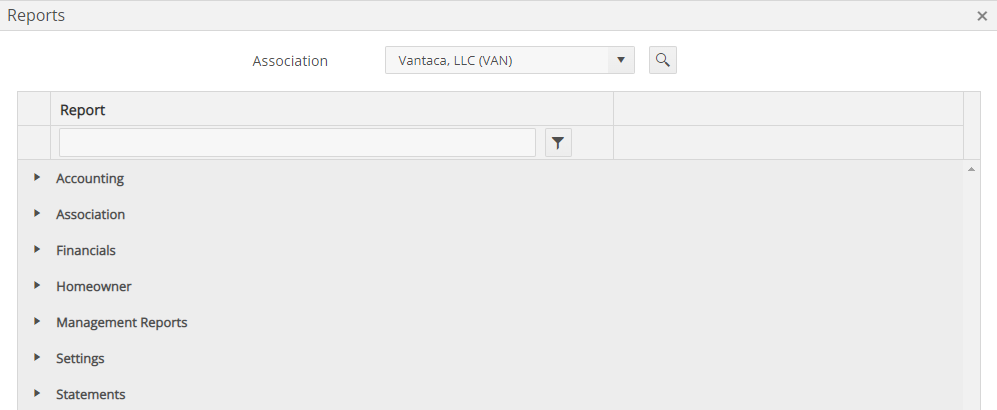 Selecting to Magnifying Glass icon next to the Association at the top will open the Association Search, which allows you to refine the association search by using search fields and/or filters.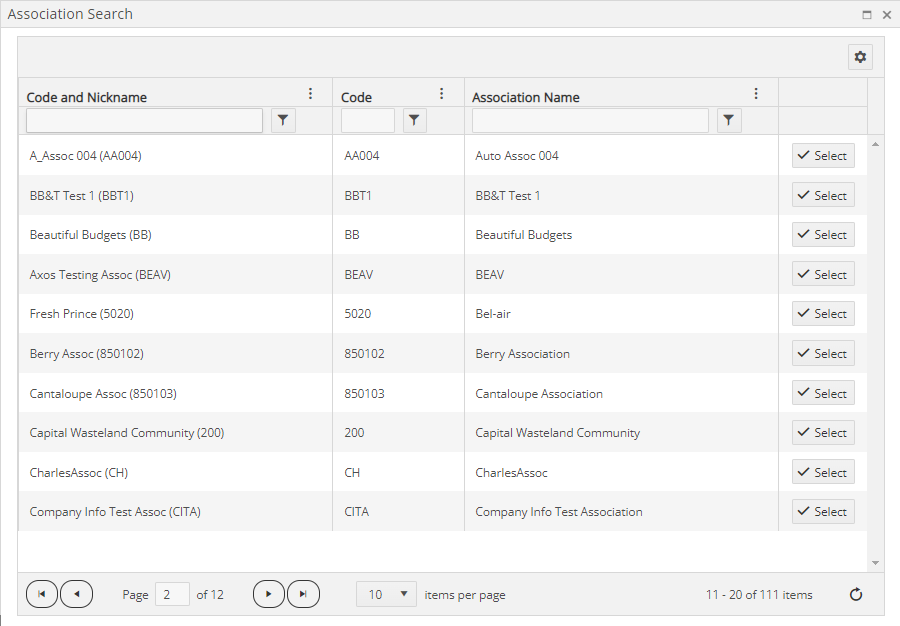 Reports are grouped by type. For example:
Association includes reports such as the Work Order Summary and Management Activity Reports.
Financial includes any financial reports such as Balance Sheets, Income Statements and Aging reports
The Homeowner and Statements sections include a variety of transaction history and statement reports. Note: Before running a Homeowner Statement report, be sure to first select a homeowner.
There are several options when opening reports:
Run will open the report in the Report Viewer.

Clicking Run again will open in the same window, replacing the report you previously had.

New Window allows users to open multiple reports at the same time.

Each report will open in a new browser window.

PDF will download the report in PDF format.

This will download based on the default parameters: sorting, dates, etc.

Excel will download the report in Excel format.

Only certain reports have this option.
Note that the report will generate for the actively selected Association or homeowner account.
The Report Window opens with the main viewing window as well as a Filter Panel on the right side. In the right-hand panel, you can change the report parameters. Parameters vary depending on the report but include date ranges, sorting, filtering, and level of detail displayed. Once you have set your parameters, click Preview to refresh the report.
Inside the Report window, you can Zoom, Print, or Download the document in different formats such as Excel, PDF or CSV.
You can also toggle the Print Preview icon to turn paging on and off, which will allow you to scroll through all pages of the report instead of using the paging buttons.
Lastly, you can toggle the Filter icon to show and hide the parameters panel on the right.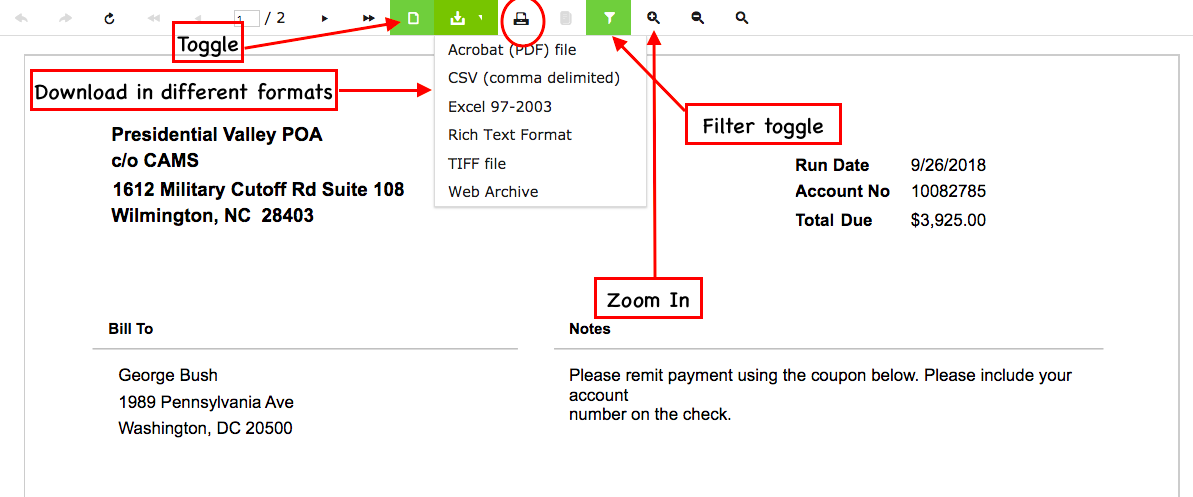 Interactive Reports
Many reports, such as the Income Statement, have areas you can drill into for more information.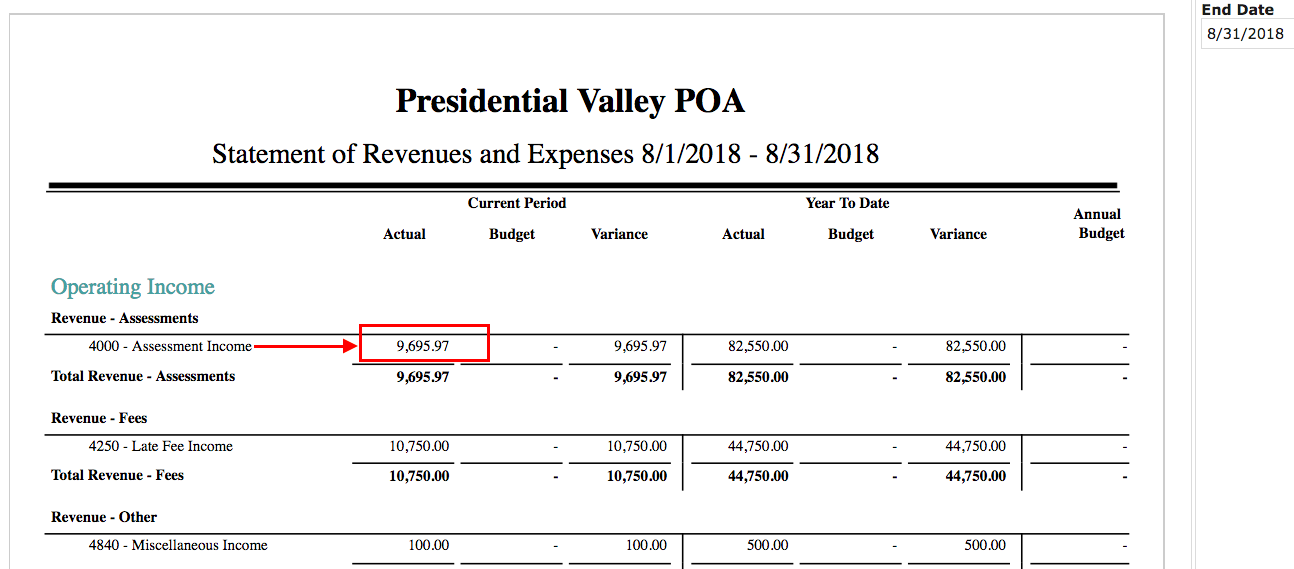 Click on the highlighted element to see an itemized breakdown of that section.

Use the back arrow to return to the original report.
Note: This interactive element is only available in the report viewer. You cannot use interactive features once the report has been downloaded to PDF.
Additional reference: