Summary: This article will describe how to access financial and management reports in Vantaca.
Objectives:
Search and access reports from a variety of report categories available
Navigate within the desired reports
Instructions:
To access a report, click on the Reports menu item on the top navigation bar. From here, click the drop down arrow next to the report category to view all available reports for that category.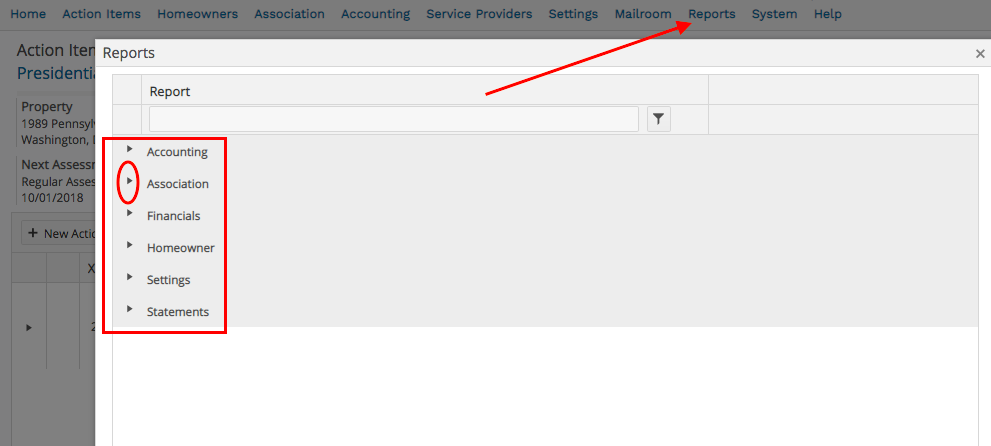 Reports are grouped by type. For example:
Association includes reports such as the Work Order Summary and Management Activity Reports.
Financial includes any financial reports such as Balance Sheets, Income Statements and Aging reports
The Homeowner and Statements section include a variety of transaction history and statement reports.
Before running a Homeowner Statement report, be sure to first select a homeowner. Click Run to open the report in the Report Viewer. The New Window button allows users to open multiple reports at the same time. By clicking on the PDF button your report will be automatically downloaded in an easy to read PDF format. Note that the report will generate for the actively selected Association or homeowner account.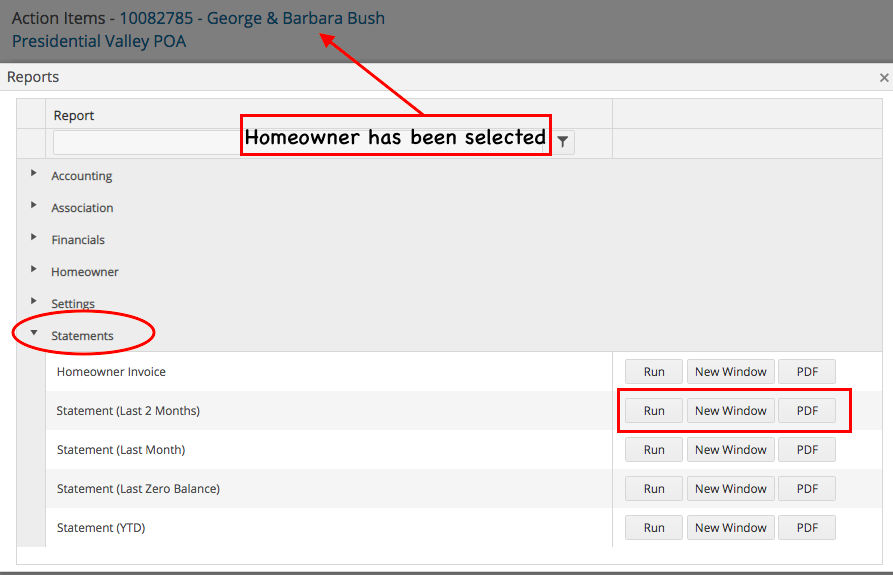 Once a report is selected a new window will appear with the report. You can zoom in, print, or download the document in different formats such as Excel, PDF or CSV. You can also toggle the Print Preview icon to turn paging on and off, which will allow you to scroll through all pages of the report instead of using the paging buttons. On the right panel you can change the report parameters and click Preview to refresh the details. Lastly, you can toggle the Filter icon to show and hide the parameters panel on the right.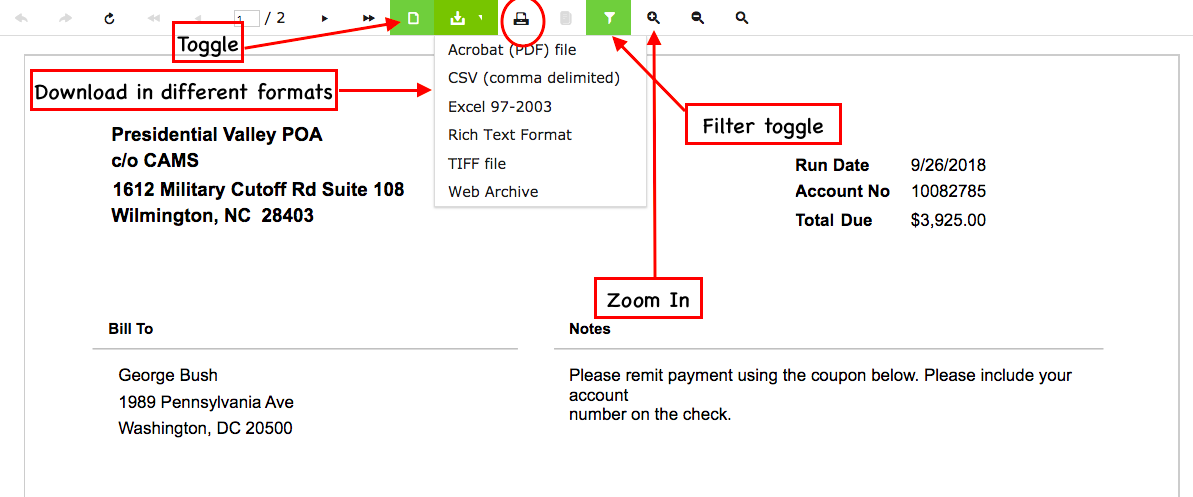 Many reports, such as the Income Statement, have areas you can drill into for more information.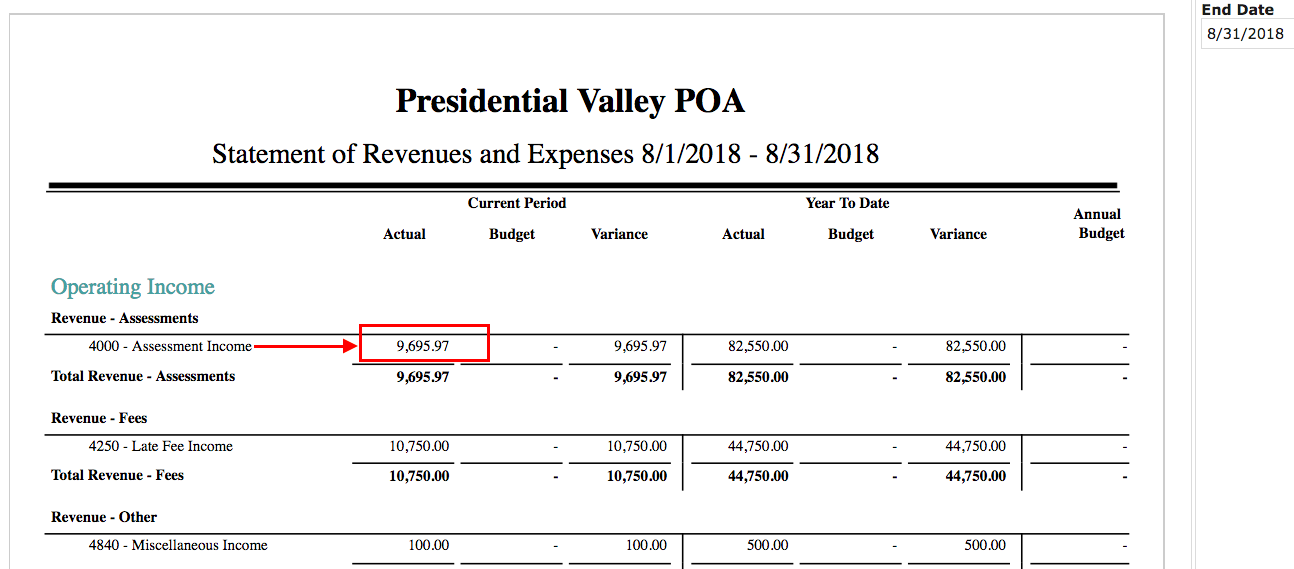 Click on the highlighted element to see an itemized breakdown of that section.

Use the back arrow to return to the original report.
Additional reference: