Summary: To change a Vantaca.net user password, navigate to Settings > Users, click Edit on the user, type a new password, and click Update.
***Note: The ability to change Vantaca password is role security dependent. Contact your system administrator with questions.
First, Navigate to Settings > Users.
Filter for the user, if necessary. When the desired user is located, click the Edit button associated with the user.

Next, type a new password into the Password field and click Update. The user will now have a new password.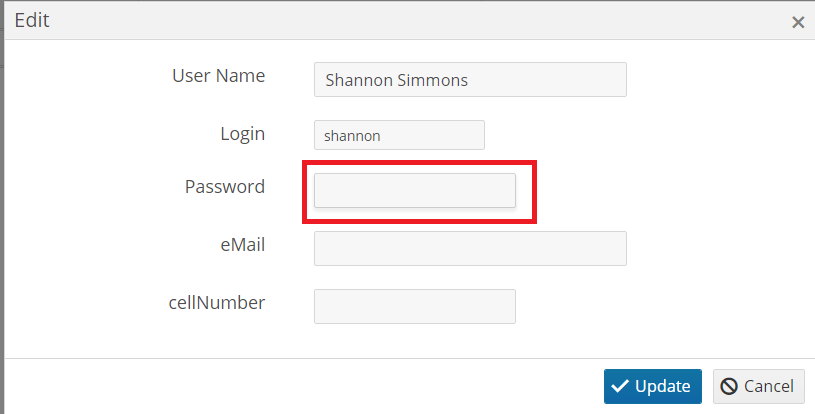 If a user has logged into Vantaca successfully, and they would like to change their password themselves, they can navigate to Help>Change Password, and the screen below will appear.Make sure that Update is selected after changes are made.