Summary: This article walks through reallocating payments from one charge type to another using the Payment Adjustment button
To initiate a payment adjustment (reallocation of funds), select the homeowner's account and then go to Homeowners > Ledger > Summary and select the Payment Adjustment button to open the Adjust Payment form.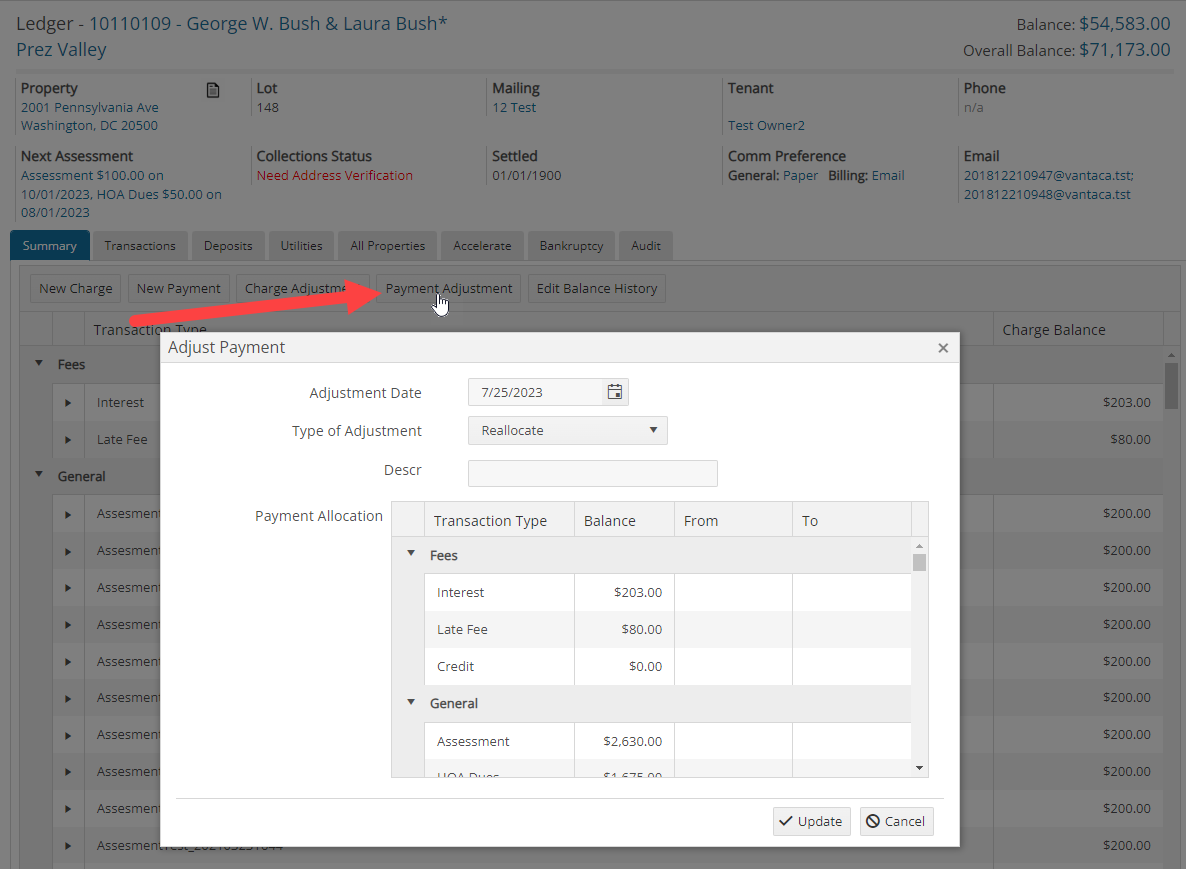 For the adjustment, you do not need to have a credit present or select a particular payment to move because you will be moving funds from one charge to another.
Enter the amount you wish to move in the From column for where you are taking the money out of and enter the same amount in the To column for where you want that money to be allocated.
You can split the allocation across charges if needed, just be sure that the total in the To and From columns match. Note: You will receive an error if you attempt to click Update with unmatched values.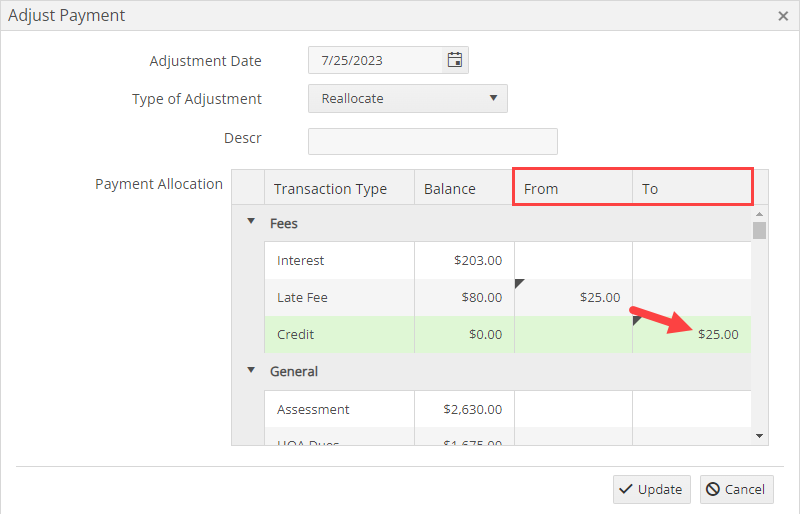 Once you've finished reallocating as needed, click the Update button to complete. You should then see the results on the summary tab as noted in the screenshot below.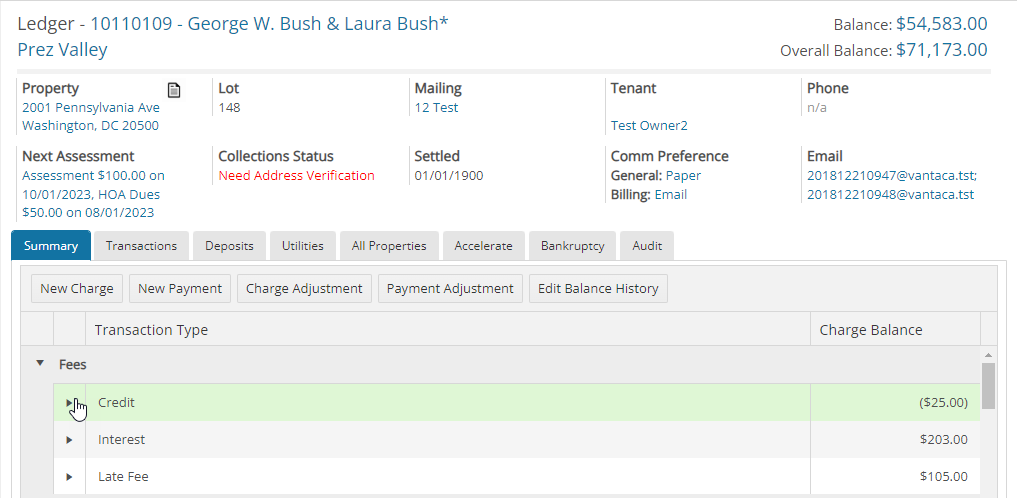 Note: Sometimes when a user is trying to do a Payment Adjustment and selects Move to Another Owner, and then selects Payment to Adjust, there may not be any options available.
In the case that there are no options to choose from, that means a check has not been received since the homeowner has been in Vantaca. To work around this issue, you'll need to enter the amount in order to move the payments successfully.