Vantaca Features
Portal Signup
A Captcha has been added to the Portal's Signup page.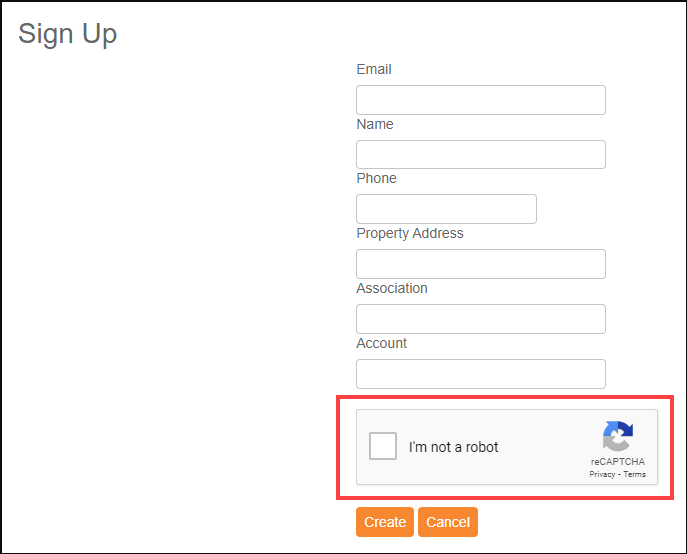 Users will need to complete the captcha upon clicking the "I don't have a Portal Key or Account Number" option.
If the captcha is not validated, the request will not kickoff the Portal Login Request additional action.
Impact

:
This captcha provides an additional layer of security and ensures your homeowner portals retain the necessary level of protection they require.
Vantaca Corrections
Portal Mailing Address
Fixed an issue in the Modern Portal that was preventing newly added Addresses from being able to be set as a Mailing Address.

Email Research
Fixed an issue with Mailroom > Email Research

not accurately listing the history for an action item.
ARC Report
Fixed an issue with Global ARC Types overwriting user configured ARC Type's on the ARC Report.
Coupon Generation
Fixed an issue with Page Per Page's Coupon Generation Action Item ignoring the Exclude Owners on ACH coupon setting.